THE IMMERSIVE FLOW OF POWER SAGA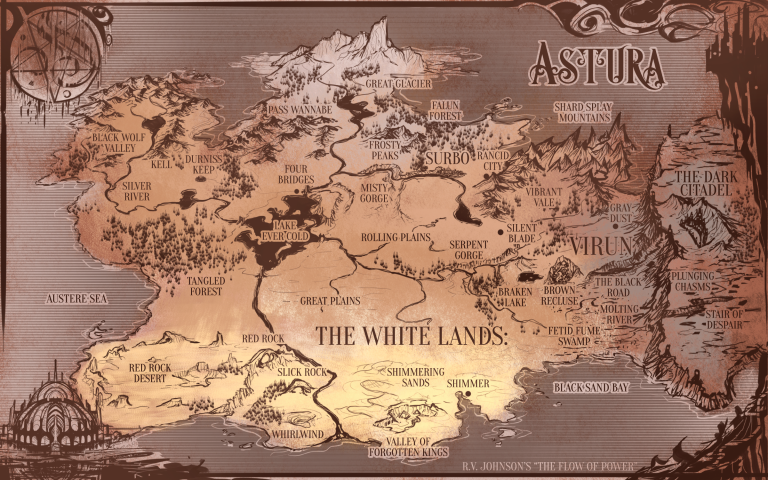 On Astura, a great river of magic known as The Flow underlies the land and is only accessible to those who can Use… When those who seek power are denied it, war is inevitable. Welcome to The Flow of Power saga.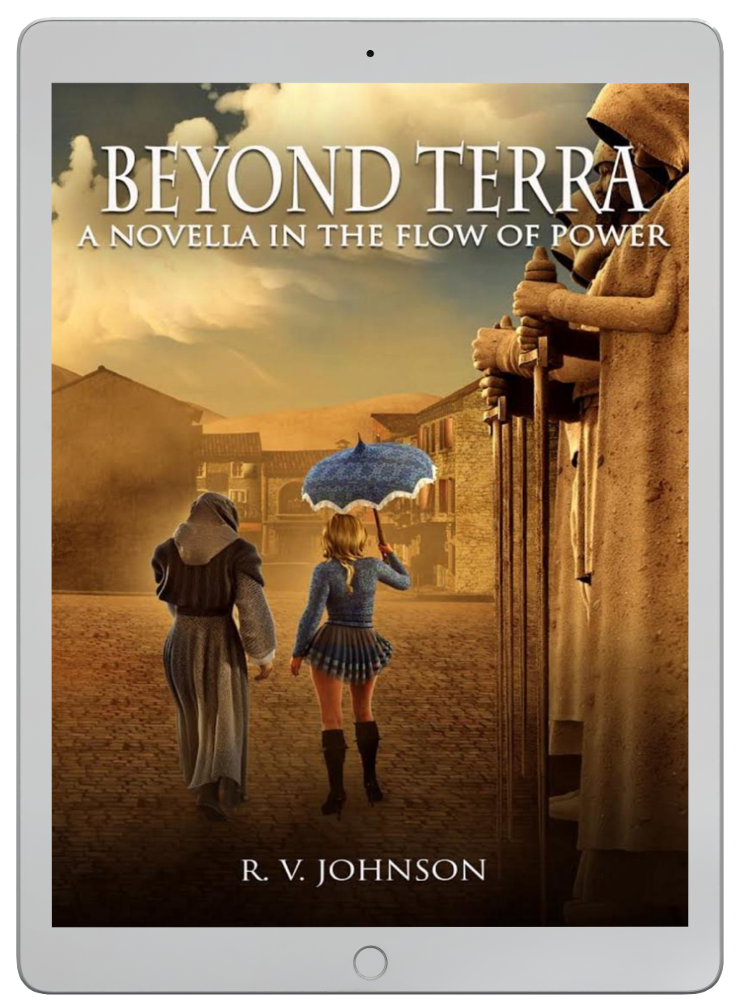 Within every page of these epic sci-fantasies are new worlds waiting for discovery...
The Flow of Power series will take you there and leave you breathless and wanting more.
BEYOND THE SAPPHIRE GATE DIGITAL EBOOK FREE FOR LIMITED TIME!
Some magic should remain untouched. Using great power has consequences…
Afraid for the safety of the one person she cares most about having raised—younger sister Jade, Crystalyn must search through the lush, but primitive world of Astura using her wits and untrained magic.
But both sides of a century-old war desire her astonishing power for their own perceived greater good. The enigmatic Lord Charn of Virun offers a fortress and sanctuary. The Circle of Light of Surbo demands help ending the violence in order to preserve lives both human and nonhuman, by force if necessary.
Using power becomes commonplace and takes a heavy toll as her life's essence drains away with every use. Determined to find and rescue her sibling, Crystalyn shall keep going … even if it kills her.
With the lives of family and those who dwell on the world of Astura at stake, she must decide the best path of action quickly. Before her volatile anger chooses for her…
Fans of The Wheel Of Time, The Stormlight Archives, and The Blue Adept Series who like reading riveting fantasy adventure will love Beyond The Sapphire Gate. Get your copy today!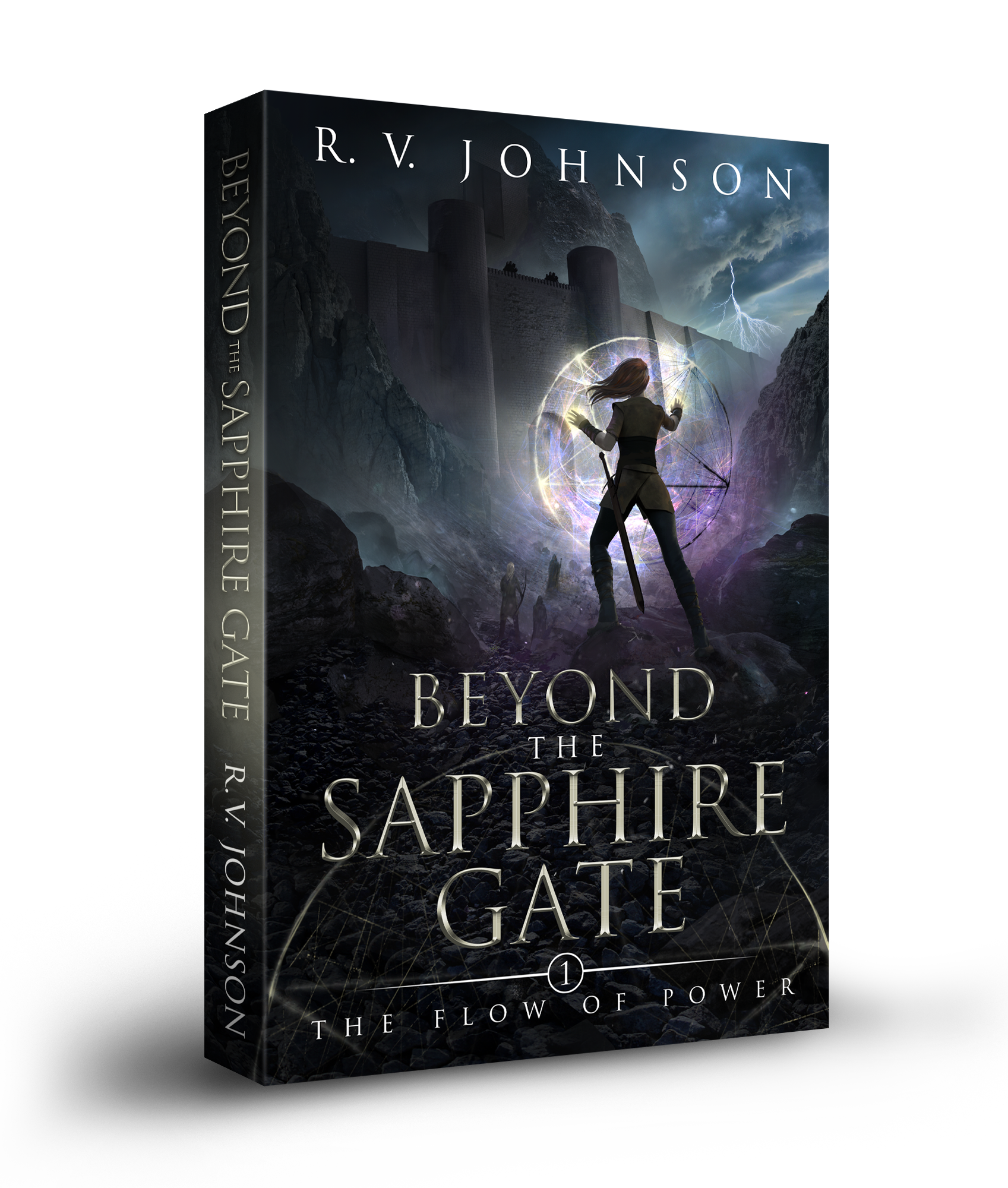 R.V. writes most every day… more to come!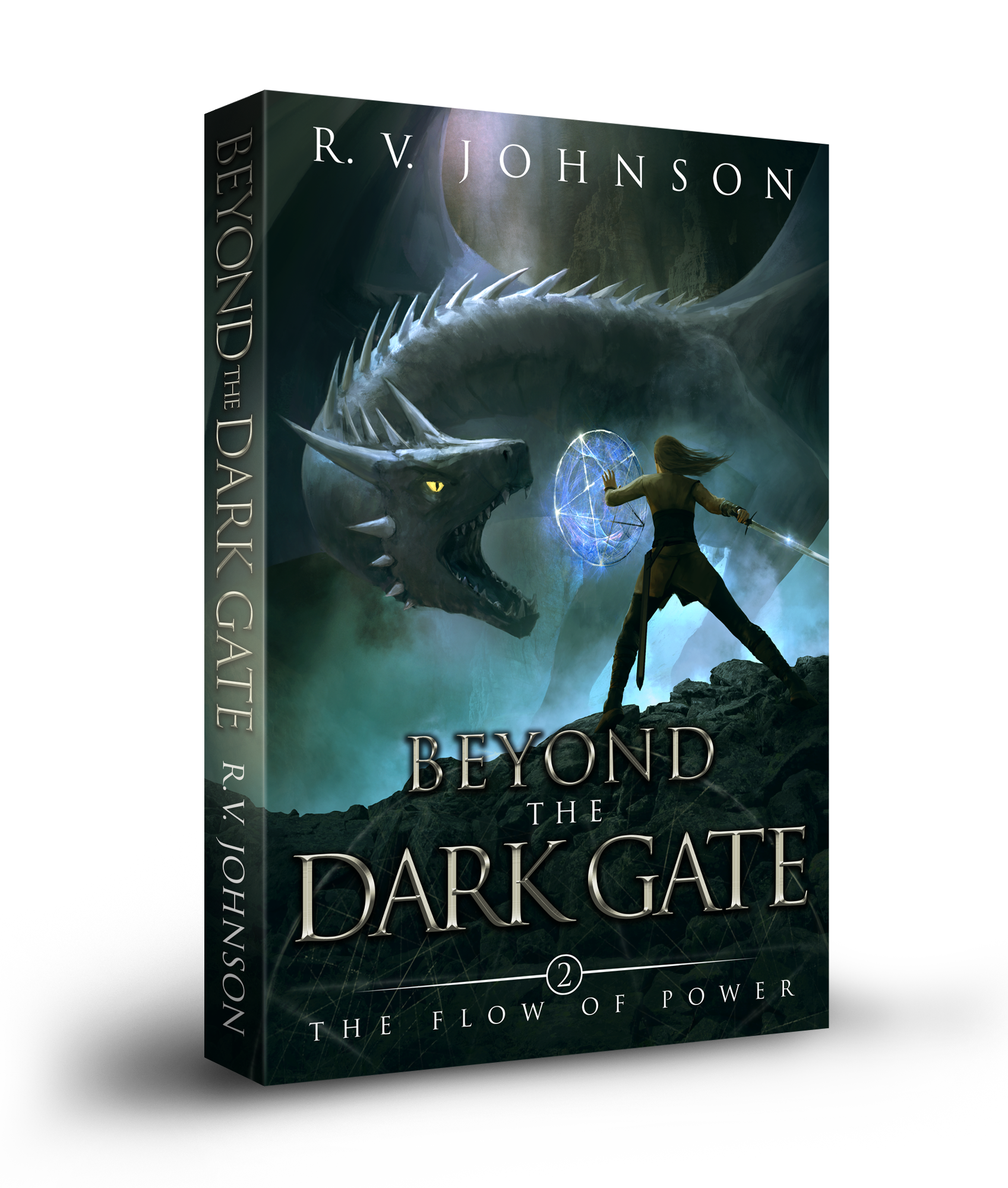 Ancient evil crawls from the dark. The great river of magic threatened. An epic struggle to prevail.
Pitted against the hooded man's ruthless determination to annihilate a race, Crystalyn's mind threatens to slip deeper into madness when faced with a world-shattering choice: hunt down and destroy a former companion who threatens everything, or save those she loves most.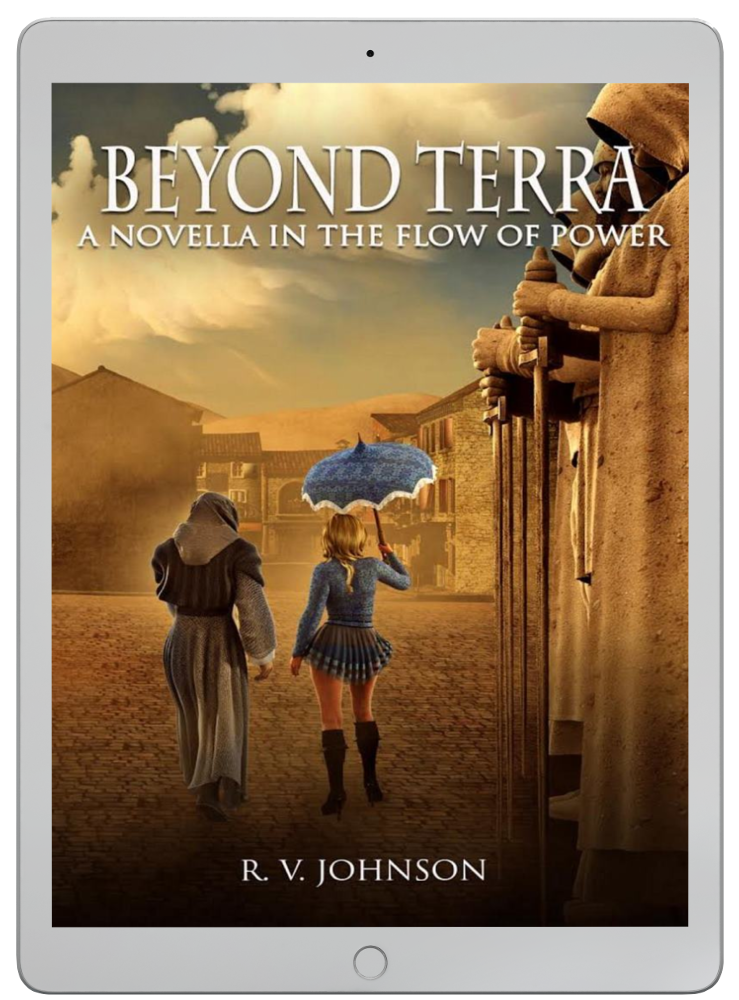 Cutting-edge technology. A world in need. A river of unlimited power.

When things—dark things—swoop and crawl from the pollution of Lower Realm, the need for action is thrust upon Trenton Bonner for an attempt at saving his world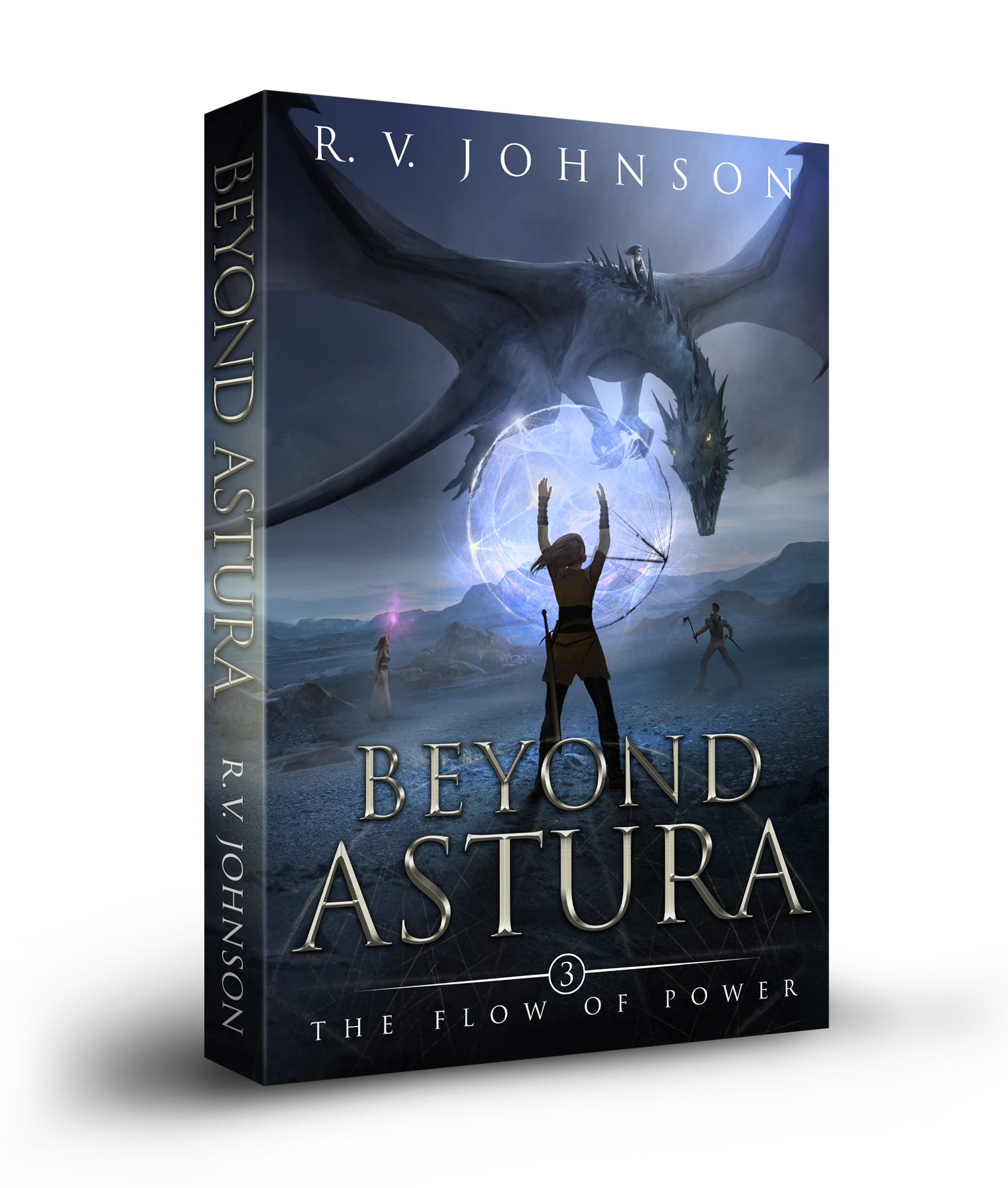 The third book, Beyond Astura is due out Wednesday, February 2021.
The fourth book in The Flow of Power epic adventure, already well along, will conclude the stunning series.